Podcasts are now available on iTunes!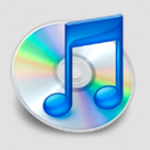 I now have a podcast available for your listening enjoyment. I'll be adding my latest mixes to the iTunes store as they are released, and best of all it's completely FREE!
If you already use iTunes, you just do a search for DJ Rob Klaproth in the iTunes store, and click Subscribe! Here's a direct link to my iTunes podcast page, just to make things easy. Subscribers will automatically get my latest mix, which you can copy directly to your iPod, iPhone, or burn to CD to listen in your car!
For those of you who don't currently have iTunes, please go to www.apple.com/itunes today. If you don't want to sign up for an iTunes account, I will have my mixes available for download in mp3 format soon, in the meantime, here are direct links to the streaming files.